Nationwide Locations
Jesse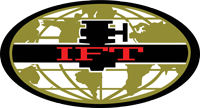 We provide pipeline solutions, including: emergency responses for turn-key bypassing of pipelines, hot tapping, line stopping, and valve installation services. IFT is capable of handling modifications to most piping systems.
View
International Flow Technologies, IFT
in a larger map
Corporate Office:
30230 Los Alamos Rd. Murrieta, CA. 92563
Nationwide: 1-800-221-3332
National Offices:
Wasilla, AK
Murrieta, CA
Orlando, FL
Mustang, OK
Nashville, TN
Houston, TX
Bellingham, WA

International Flow Technologies would love to hear from you!

Sub Heading

Complete the form & we will get back to you.