Ohio
Details
IFT Featured Ohio Job: Double 42" Linestops on 42" PCCP in Avon Lake
-
5.0

out of

5

based on

5

reviews
Double 42" Linestops on 42" PCCP Water Pipeline in Avon Lake, Ohio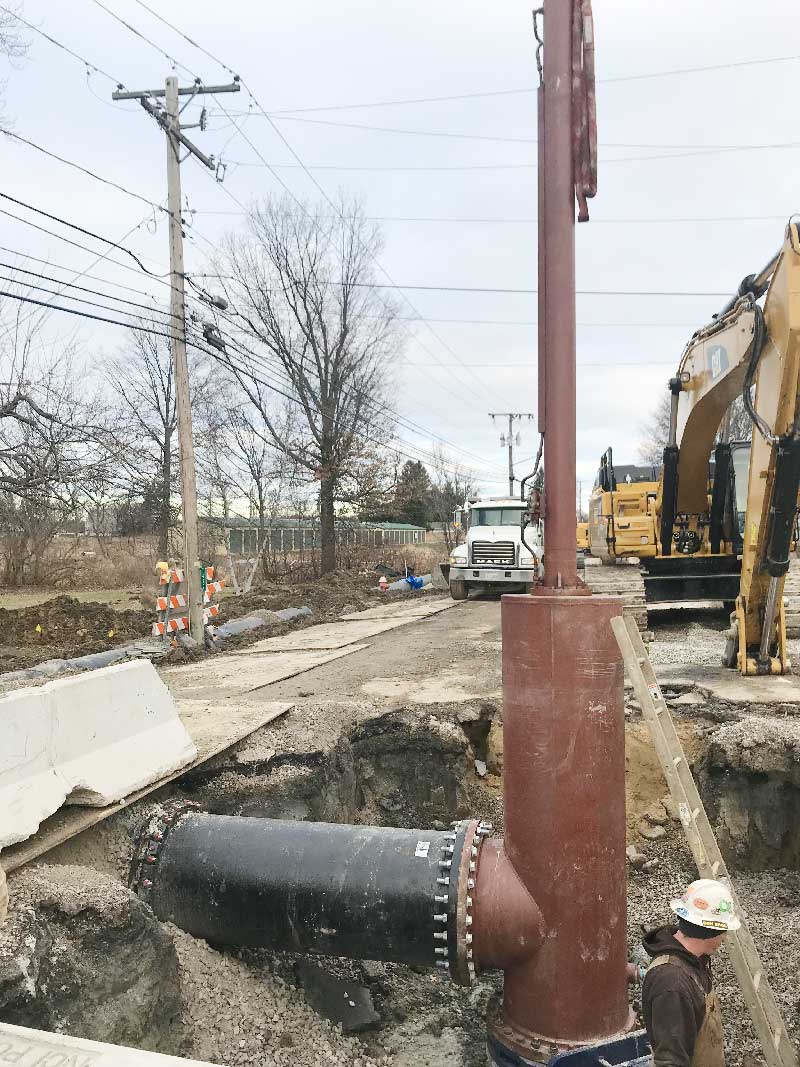 Job Status: Successful and Completed
Job Date: October 15, 2018
JOB LOCATION: Avon Lake, OH.
PROJECT: Double 42" Linestop on PCCP Water Main

IFT is pleased to submit the following quotation.
For Linestop® Services
Line Pressure: 100 or less
Line Contents: Water Main
Flow Rate: Less Than 2 Feet per second (FPS) Flow Rate
Pipe Material: PCCP L-301 (Pipe OD = 50.5 Cylinder OD = 47.25)
Pipe Specifications: 42" – Horizontal Linestops
Maximum Flow Rate allowed: Flow rates of 1 ft/sec for Single Linestop® or 2 ft/sec for Double Linestop® shall not be exceeded.

ltem l Linestop® 42" PCCP Water Main – 30" By Pass
1 – Set Up and Mobilization to site
2 – 42" Linestop Fittings for PCCP L-301 Water Pipeline (100 PSI or less)
(JCM 445 Primer Coated Bodies / Epoxy Coated Water Way – Alloy bolts)
Installation of saddles with test
2 – 36" Hot Taps to allow for linestop entry
2 – Insertion of 48" linestop for 3 Days or Less
2 – 30" Epoxy Coated Blind Flanges with (2) lifting eyes
2– Removal of Linestop, install Completion Plugs and Blind Flanges.
(30" ANSI 150# Flanged outlet off linestop equipment for your by pass)


Office hours 7:30 – 5:00 Central time
Nationwide: 1-800-221-3332

Emergency Services Available .
Double 42" Linestops on 42" PCCP Water Pipeline in Avon Lake, Ohio
Details
IFT Featured Ohio Job: 18" Wall Tap Services
-
5.0

out of

5

based on

5

reviews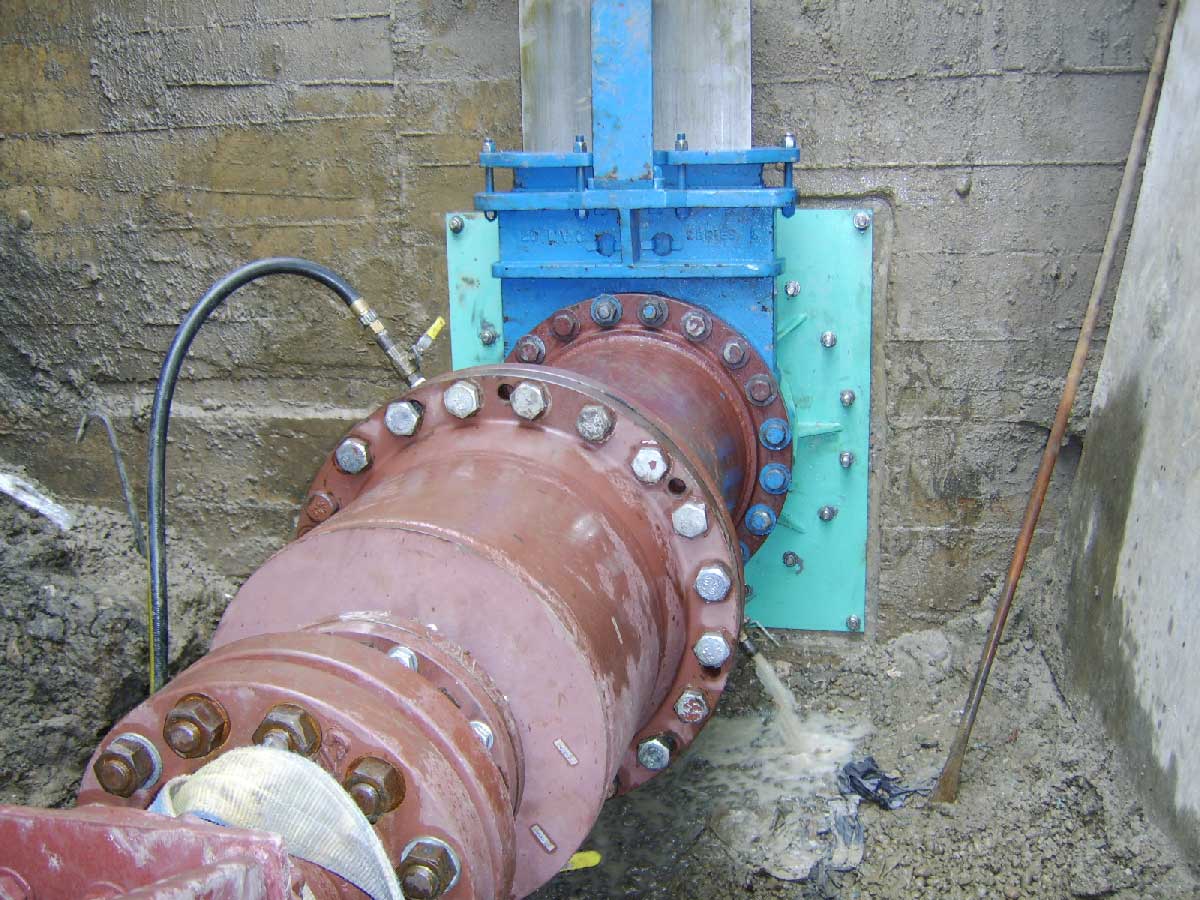 Job Status: Successful and Completed
Job Date: April 3, 2014
Location: South Columbus Water District Columbus, OH
Project: Columbus Greenlawn Pump Station
Job Specifics: IFT to furnish 20" knife gate valve due to the valve on site has to small of bore (17.25") to accept the cutter being used (18.0") to perform wall tap. IFT valve has a bore of 19.50".

ITEM 1
1 – 20" Steel knife gate with Stainless Steel gate, stem, and seat liner, complete with standard studs, bolts, nuts, and washers.
Office hours 7:30 – 5:00 Central time
Nationwide: 1-800-221-3332

Emergency Services Available .