6" Linestop on Natural Gas HDPE Pipe in Vandenberg Air Force Base, CA.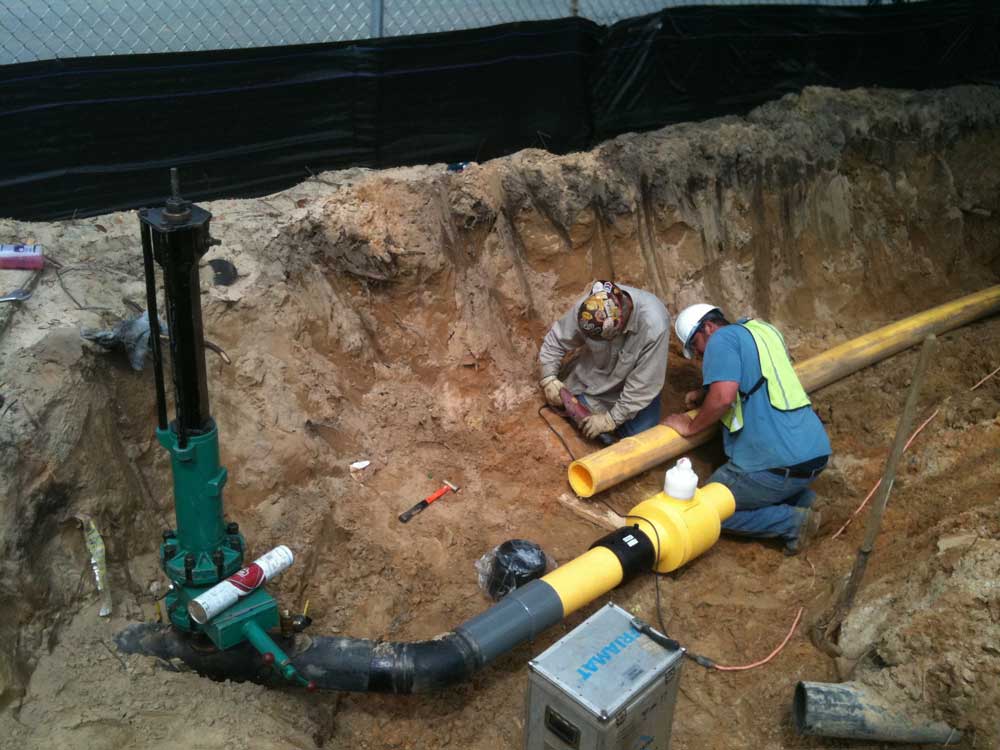 Office hours 7:30 – 5:00 Central time
Nationwide: 1-800-221-3332

Emergency Services Available .
Job Status: Successful and Completed
Job Date: November 27, 2017
JOB LOCATION: Vandenberg Air Force Base, CA
PROJECT: 6" Linestop®
Job Specifics:
Item I – 6" - linestop® on Natural Gas HDPE pipeline
1 - Mobilization – Prep / Travel
1 - 6" Hot tap on Natural Gas 6" HDPE Pipeline
1 – Installation of 6" Linestop, left in pipeline for up to 7 days
1 – Travel to site
1 – Removal of linestop and install of completion plug

1. Vandenberg-AFB, CA. IFT's gas division maintains many of the natural gas systems around America. IFT crews have been welding on gas lines for many years and are certified in gas fusing, welding, tapping and Linestop® services. This allows for repair of gas pipelines, by using hot tapping for connections, Linestop® and bypassing to reroute gas pipelines.
2. After this Linestop® was installed, "plugging" the existing gas main where no valve existed, it allowed the pipeline to be diverted without shutting down this military base. On this project, the existing natural gas line passed through an area where a new missile launch pad was to be built, so IFT was contracted to reroute this pipeline while keeping the military base operational.
3. Once the Linestop® was installed on the old steel natural gas line, IFT purged the old line, cut the pipe and welded on a Steel to HDPE transition fitting so the new pipeline could be HDPE. Welding on natural gas lines as shown here can sometimes have a flame, this is caused from a small amount of gas passing by the linestop®. Sometimes this gas is burned purposely so gas cannot collect somewhere else.
4. IFT crews are also certified to Fuse HDPE gas pipe.
5. Now that this pipeline is rerouted away from the new construction zone. Construction at the launch pad can begin.
6. IFT has tooling that removes the Linestop® under pressure and leaves a cap or flange.
6" Vandenberg AFB CA Natural Gas Services Linestop Slideshow