IFT Featured Del Mar Fairgrounds, California Job: 6" Stainless Steel Pipe Freeze Plugs at the Del Mar Fairgrounds
-
5.0

out of

5

based on

1

review
6" Stainless Steel Pipe Freeze Plugs at the Del Mar Fairgrounds in Del Mar, CA.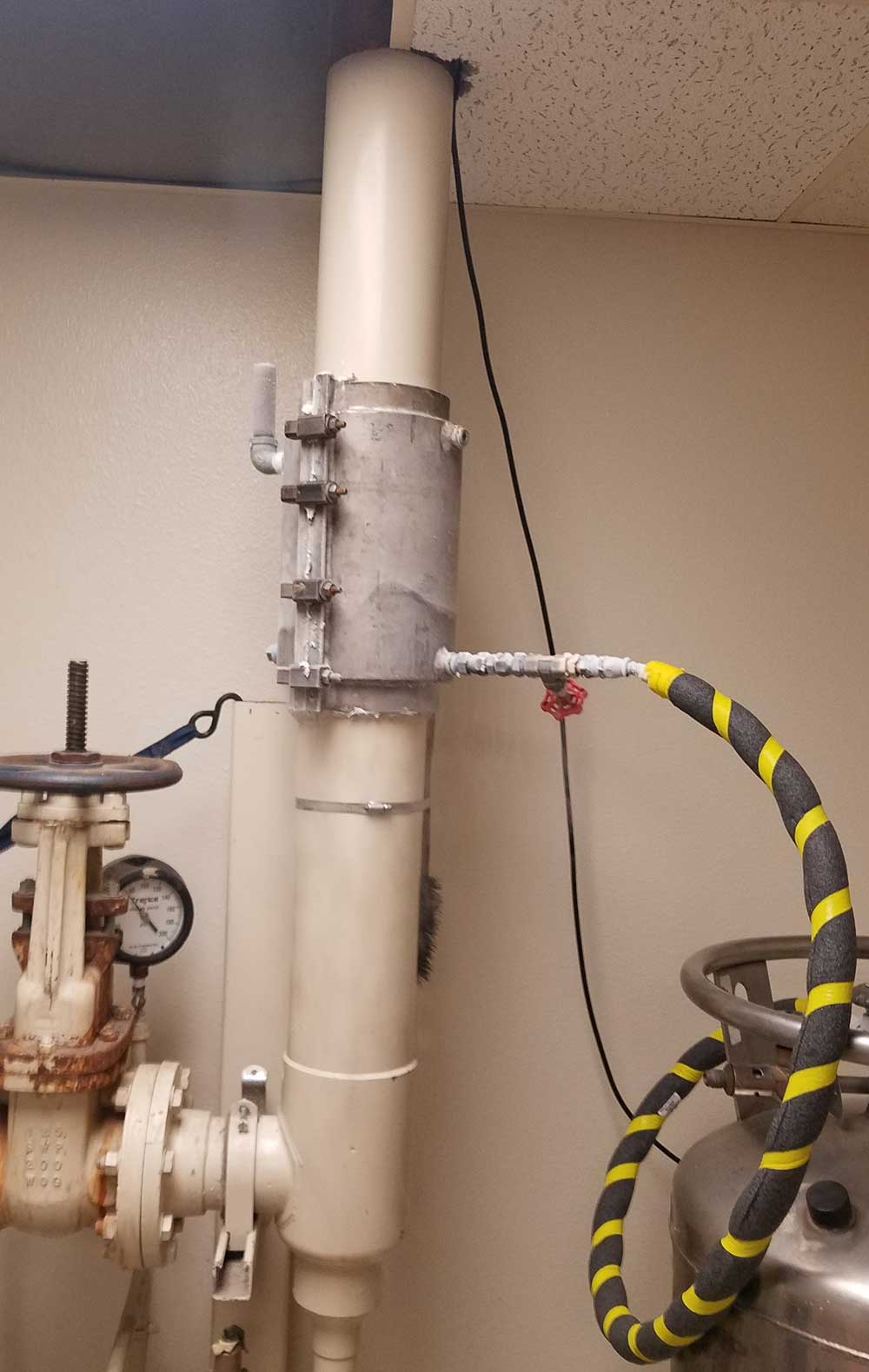 Job Status: Successful and Completed
Job Date: November 27, 2017
JOB LOCATION: Del Mar Fairgrounds, California
PROJECT: 6" Pipe Freeze Plugs on Stainless Steel Pipe
Job Specifics:
Item #I 6" FreezePlug on Sch. 10 Stainless Steel Hot Water Pipeline – Under 110 (F)
1 – Mobilization – Prep / Travel to Site
2 – 6" FreezePlug on Sch. 10 Stainless Steel Pipelines under 100 PSI / 110 degrees or less
2 - Hold FreezePlugs on Hot Water Pipelines for up to 4 hours each.
An existing 4" valve failed on an important
Pipeline of the Del Mar fairgrounds
IFT was called in to Freeze the 6" copper pipe
so the defective valve could be replaced without a shutdown of the system.
Once the Freezeplug is achieved the defective valve is replaced with a new valve.

Countless valves in America have been successfully replaced over 37+ years
by using International Flow Technologies dependable Freezeplug services.
Nationwide: 1-800-221-3332
Local: 1-951-926-4849
Fax: 1-951-926-2334